AgriFoodTech: how sensor fusion could serve to combat food scarcity
Higher crop yields from fewer hectares of land, set off against increasing food demand. The question of how to meet these challenges will be addressed at AgriFoodTech 2017. Sensor fusion can contribute towards tackling food scarcity. At the upcoming agri-food fair, you'll find out more about our vision and what it means in practice.
Expectations are that the world population will have expanded to 8.3 billion people by 2030 and 9.3 billion by 2050 (Bruinsma 2003).This will certainly serve to increase the need for food. Big Data, IT and the Internet of Things offer numerous opportunities to tackle this problem. Because it certainly is a problem!
Sensor fusion is the answer to a changing food chain
In the future, machines, products, devices and systems will communicate with one another to a far greater extent, but also with people. This will enable us to optimise processes. And sensors will be needed to achieve this! They provide us and the systems with data. In turn, sensor output can be combined with other sensor data. This is known as sensor fusion.
"Sensor fusion combines data from a range of sensor technologies. Because you can optimally utilise the specific benefits of different technologies, virtually eliminating any drawbacks, this will lead to greater accuracy and reliability, and deliver even better performance," says Sentech's business development manager Marco Leeggangers.
Sensor fusion generates big data, which will enable the agri-food sector to take cooperation to the next level, raising quality levels and yields to deliver added benefits.
Agri-food trade fair as a sounding board for the sector
Organising party Mikrocentrum, sums up AgriFoodTech 2017's premise: "Central themes at the fair include greater efficiency and effectiveness, increased sustainability and alternative production methods relating to mechanical engineering, food processing, and outdoor and greenhouse cultivation." Technological innovations will determine the future of the agri-food sector.
The trade fair will be supplemented by a conference. Mikrocentrum: "We'll also be bringing the following key sectors together: High Tech Systems & Materials, Agri & Food and Horticultural & Starting Materials." Over and above numerous demos, 110 exhibitors will be at the fair to discuss the latest developments in their respective fields.
A total of 40 lectures on technological developments are given in three different halls over two exhibition days. Sentech also contributed to this.
Vision on tackling food scarcity
Curious to find out how sensor fusion can contribute towards higher crop yields? And what concrete applications are available for agriculture & horticulture?
In any case, the possibilities of this technique have made the visitors at the fair reflect a big deal.
Our expert:

Fleur Kisters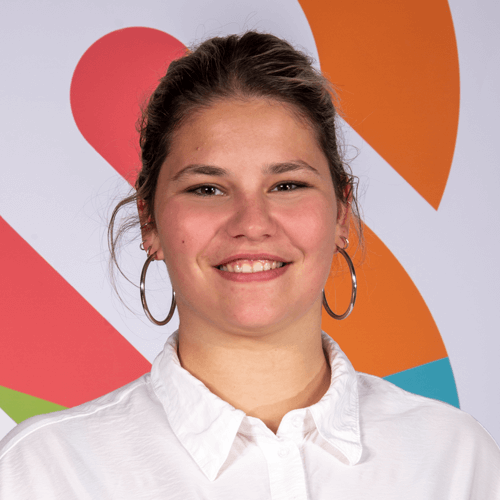 e-mail Fleur