Future sensor technology: 21 expected trends
Sensors in the future will be more intelligent and measure more accurately. Sensor technology is the foundation within machine applications. An (R&D) Engineer without the right knowledge about sensors will find it extremely challenging to successfully implement new sensor technologies! What can you expect in the future for sensors? Our list of 21 technology trends in sensor applications will provide you with a complete picture.
For your issue, it is becoming increasingly unclear which type of sensor is available for your specific situation. You face challenges and issues at the component level that you need help resolving. This article describes, amongst other things, what's what about smart sensors, sensor data fusion, and the most important development objectives.
Why is the demand for smart sensors growing?
Our need for new knowledge is growing and this knowledge helps provide you with more options for making decisions. Reacting faster allows processes to become more effective and more efficient. So, you achieve more with less effort. We always strive toward more efficiency.
Previously, we did not focus on measurement, but on cost savings. This is now possible due to the transition we have made from a world with primarily mechanical measurement principles to a digital era with sensor technology. This has directly led to us expecting more from ourselves and our machines.
Digitization has had a positive impact on, amongst other things, costs, quality, and production lead time. We want to produce more, more quickly. This provides us with more time to engage in other activities. And this is why the demand for intelligent sensors is growing.
The demand for smart sensors continues to grow because we increasingly want to measure more.
The most important development objectives for sensor technology
Sensor technology developers, suppliers, and customers all have different interests that you must consider. For example, costs, quality, and lead time. For example, this influences the decision to accept lesser quality because it is cheaper and may be deliverable the next day.
Kobus: "When it comes to innovation, we realized that we are exhausting the earth and resources. Considering your interests is different for everyone, especially when you know that your choice will completely exhaust these resources within two or a hundred years. Sustainability is already an important goal now with sensor development and innovation. In the future, it will be a 100% necessity."
The Lely company helps farmers with
intelligent agricultural machines

that make food production more efficient.
Efficiency and sustainability
The balance between sustainability and economic gain is always present in an innovation process. You can consider making a large agricultural machine heavy and extremely sustainable. Of course, the cost will be more fuel (i.e. money) to convey it across the ground compared to a lighter machine.
If you make the "same" agricultural machine "with lower quality", you harm the environment more. However, the production costs are lower. At the same time, a shorter lifespan provides more room to innovate more quickly. A machine that is very sustainable makes it impossible or unnecessary to innovate in the long term.
The above-mentioned consideration always involves the relationship between costs and benefits. So, sustainability is always an advantage on multiple fronts when developing a new machine with smart sensors.
Expertise lies with the expert
Everyone will know about the existence of sensors in the future. But, the understanding of what magnitudes these will measure is diminishing steadily. A party, such as Sentech, adds value with respect to this point because our sensor experts have the necessary underlying expertise.
The customer is assisted in choosing the right sensor technology for their needs and how to integrate it properly. Expertise will soon be lacking even more, which will create odd situations, for example, someone trying to measure a length using a pressure sensor.
"This may seem like a crazy example, but deeper expertise really is lacking and this changes the added value of a sensor expert," said the Operations Director about changing customer requirements.
Balluf IP69K sensor
The basis of new applications for sensors
Striving to improve a customer's machine is the basis for developing new applications for sensors. What is important to the customer? What exactly do they need to help them further? And, do they see this themselves or must a sensor expert provide their added value? This makes it crucial to learn continuously and innovate with new technologies. Are you already up to date on the sensor trends in the coming years?
Innovation occurs increasingly quickly partly due to the arrival of "sensor fusion". This is when you integrate different sensors into a single compact sensor application. The combination of two sensor technologies provides more new information to make applications more intelligent and more efficient. This is "sensor data fusion".
Sensor fusion in a person
Kobus: "The best example of sensor data fusion is you yourself as a person. You collect together senses of different magnitudes and then are able to predict and anticipate in an efficient manner. You need all of your body's senses to do so. In the future, sensors will also be able to work autonomously in the same manner. A machine will then become self-learning. So, artificial intelligence with deep learning algorithms is the future."
Sensor fusion makes applications compacter and more intelligent. Predictions based on sensor data and algorithms take a bird's-eye view.
Using sensors to make large quantities of data available, analyzing the data quickly, and then discovering relationships (between areas of application) is the power of modern applications. Smart devices will also be able to discover more possibilities and models than people can.
If sensors can work together like a brain, people and jobs will be replaced in the future. Once again, this involves efficiency and cost savings. Given our human needs, and sometimes also a necessity, new developments will be implemented rapidly. For example, the cycle is once again repeated thanks to sensor fusion.
Hesitant to share data
Making large amounts of data available is the key to future sensor developments. This data is not just for yourself. You also share (with appropriate agreements in place) with partners that each have their own specialism. Only collaboration will allow you to make new earnings models possible and improve your machine.
The biggest threshold is making (sensor fusion) data immediately public. "In fact, data is power, your money, your trade secret. Sharing data with a partner is giving away value. So, your 64 million-dollar question is what you will get in return," noted Kobus from his project experiences. Sensor innovation and the data it provides not only creates new opportunities, but collaboration challenges.
A sensor that measures light reflections can work wirelessly in the future.
The development process for wireless systems will continue until battery capacity has sufficient power and the chips are really small enough to use less power. In other words, battery efficiency will improve. "Collectively, this means that wireless sensors will be successful."
The innovation wheel only turns more quickly
In the future, you will see that sensors provide more than one advantage. You will see a combination of advantages that are focused on the area of application. The concept "this gain" will be greater for everyone and simultaneously pressure the margin on products and services.
So, we will become more aware of the opportunities provided by technological advances as well as the associated costs and lead times. We will measure everything and do more in the future, which will increasingly accelerate the turning of the "innovation wheel" and increase our needs. Moreover, sensors will replace our own senses.
Active sensor innovation from a Research & Development driven department makes new sensor technologies for machines more quickly available.
21 sensor trends in future applications
Smarter, more accurate, quicker, wireless, safer, self-learning, smaller, standardized, etc. Many sensor developments are underway that involve all of these points. As an (R&D) Engineer in the coming years, you can expect it to be more challenging to keep up to date on all developments and possibilities. You can use this list of 21 intelligent sensor applications to fine tune your expectations to your projects.
Sensor innovation and increasingly quicker development of sensor fusion at the chip level will lead to:
Predictive maintenance for machines and devices will become increasingly more efficient, easier, cheaper, and improve uptime. In the future, maintenance will rely on sensors instead of being carried out according to a needs-based timetable.

Safety will also improve because unsafe situation will be easily predicted.

Autonomous sensor technology will become possible. Wireless connections over long distances with an integrated power supply.

Sensors will be self-learning over the entire lifespan without maintenance, modifications, or calibration.

The possibilities and areas of application for robot technology will increase significantly.

Old and new technologies at the chip level are arising. More will be possible with sensor fusion because transmitters, receivers, and printed circuit boards are increasingly smaller.

More complex detection will be possible… technologies will counterbalance each other.

Sensors will increasingly provide a better understanding of our behavior. This will lead us to set other requirements with respect to air quality, travel, automobile maintenance, lifestyle, insurance, energy consumption, etc.

Fully automated management of livestock is possible. Precision agriculture will also be within reach.

Farmer's yields will improve so much that they will be better able to compete with high quality and crop yields. Sensors will be increasingly used to research soil quality, climate, crops, diseases, plagues, and weeds.

Farmer's (production) costs will be lower and working conditions will improve in the fields and stalls.

New lidar systems will equip autonomous vehicles with real 'vision'.

Soccer balls will be fitted with sensor technology.

We will use synthetic sensors.

Cities will become more intelligent and we will be able to 'complete' the ecosystem. For example, flood management, air quality, blue alga, parking, safe playgrounds, monumental trees will survive, and soil conditions will improve.

Components will take over the role of human senses. Data will become more reliable and collected continuously. Data will be converted into useful information using intelligent software and algorithms.

We will increasingly make more decisions ourselves based on sensor information that we ourselves collect. We will no longer leave things to chance.

We will encounter sensor technology in every aspect of our lives.

We will use more sensors to improve the environment, improve energy management, and build green office buildings.

Sensors will be well-integrated measurement modules that are easy to use and can be rapidly adjusted to the application being used.

Sensors will become real 'smart sensors': intelligent measurement units that self-monitor, transmit status diagnoses to the operating system, and create a reliable network of measurement and calibration data.
Were you up to date on all of these trends? Given your experience, is anything missing from the list? If so, please let us know right away!
The added value of a sensor expert allows them to, amongst other things, select the very best and sensor technology for your needs. The expert focuses on integrated sensor solutions that will improve your machine.
Towards a successful implementation of sensor technology!
It can be a real challenge to successfully implement new sensor technologies. You want to make your machinery more intelligent. How do you use data to improve efficiency? And, as an engineer, what will you encounter in the future?
You can read the answers in our free e-book that also has practical examples of very common sensor issues and solutions.
Challenge yourself and download it right now.
Our expert:

Jeroen de Bruin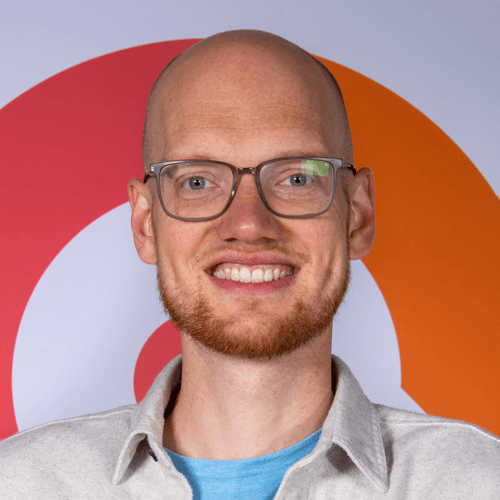 e-mail Jeroen