Introduction of the Variohm Eurosensor SMO3100 pressure sensor
Variohm Eurosensor recently launched its latest pressure sensor. This highly versatile pressure sensor has a range that extends up to 4000 Bar. It is therefore ideally suited for on and off-road automotive and industrial applications. Sentech generally approaches the sensor manufacturer on the matter of sensor applications for pressure measurement.
Founded over half a century ago, Variohm has developed into a prominent supplier of sensors to various sectors. This originally British company serves customers including automotive, aviation, agricultural, medical and industrial firms and OEMs.
Sentech has been doing business with Variohm for over a decade.
A-brand stands out in the field of sensor applications for pressure measurement
Account Manager Rob Pieters: "We need partners who are open to customer-specific applications. Variohm stands for quality, and can supply customised products if required. Whenever we have to devise a sensor solution for pressure measurement, I always know who to get in touch with."
What is a pressure transducer?
The SMO3100 pressure sensor is actually what is known as a pressure transducer. A medium contained in the sensor housing therefore exerts pressure on an extremely thin and pressure-sensitive material applied to the sensor chip. The chip then converts the pressure into an analogue electrical signal.
Benefits of SMO3100 pressure sensor which reads up to 4000 bar
Variohm's latest SMO3100-series of pressure transducers was specially developed for automotive applications. According to Mr Pieters, the series has been awarded E1 automotive certification thanks to its sturdy stainless steel housing. The pressure transducer is based on the tried and tested technology of the EPT3100 sensor.
"The sensor's EMC and RFI protection are both excellent, ensuring that neither electromagnetic radiation nor radio waves disrupt its pressure reading. The sensor housing is made entirely of stainless steel, devoid of the use of silicone oil or O-ring seals. This prevents leakage, while protecting the sensor from overpressure," the account manager continues.
"Furthermore, the sensor has a particularly short response time, while remaining extremely accurate and reliable," he adds.
The pressure sensor has a range extending from 600 mbar to 4000 bar, while it is suitable for almost all liquids and gases, provided the medium is compatible with stainless steel.
Its characteristics:
Extensive pressure range: 600 mbar up to 4000 bar
Short response time
High measurement accuracy
E1 automotive certified
Protracted life span, in excess of ten million pressure cycles
Sturdy stainless steel housing prevents leakage
Excellent EMC and RFI protection
Suitable for the measurement of absolute pressure, relative pressure or vacuum pressure.
Variohm pressure transducer's versatile range of applications
Mr Pieters considers the SMO3100 series of sensors suitable for pressure measurement in a broad range of automotive applications. "You can use the sensor to measure the pressure of all sorts of liquids and gas mixtures contained in vehicles. This includes not only family cars, lorries and buses, but also excavators, cranes and agricultural equipment. Basically anything that moves," he explains.
In fact, he goes so far as to claim that the pressure sensor can be used in all manner of extreme conditions. "These include both applications in the processing and food industries, and in the aerospace sector."
Inspiration for sensor applications for Sentech's customers
Sentech keeps close track of its sensor partners' product news. "Innovations and product improvements give us the inspiration for smart sensor applications for our customers," Mr Pieters explains.
"When tackling a pressure measurement issue, we draw on not only our own knowledge, but also that of all our sensor suppliers. In the case of Variohm, it is also particularly convenient that we can fine tune the sensors according to particular customer requirements," Mr Pieters concludes.
Sensor knowledge is there for the taking
Sentech cooperates closely with high quality sensor suppliers, such as Variohm. Benefit from both our knowledge of versatile sensors and the sound agreements we have with our sensor partners.
Flamco did just that in incorporating smart pressure sensors, equipped with an EMC filter, in its Flexcon PA.
This enables experienced central heating engineers to reduce the incidence of unscheduled maintenance call-outs!
Our expert:

Jeroen de Bruin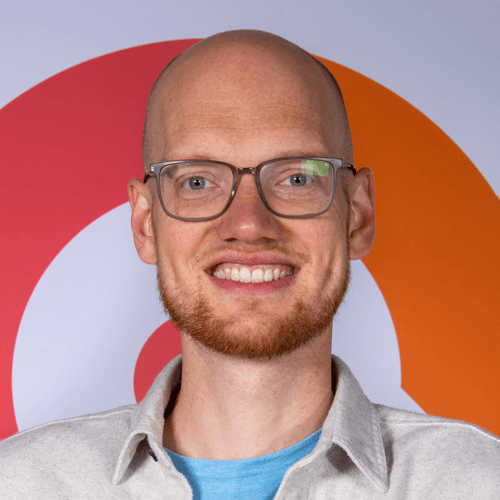 e-mail Jeroen