Which quality standard do you use to develop a sustainable sensor solution?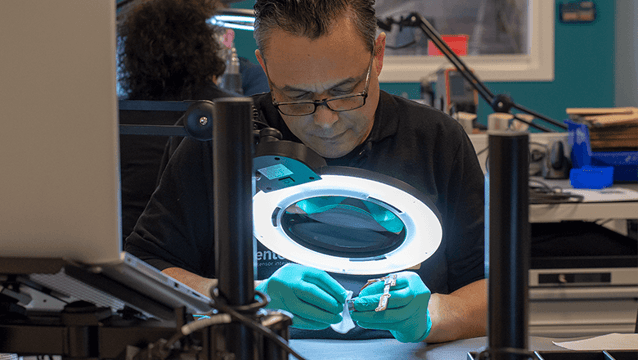 Do you think the ISO 9001 quality standard is sufficient for developing a sustainable sensor solution? Not for industries such as the Automotive industry. They take it one step further and work according to IATF 16949. This high-quality standard provides a reliable and sustainable final product, also in your sector. Such a process can be fully adapted to your quality needs. In this article, read what IATF involves and how you can apply it to your project. 
IATF 16949 is one step higher than ISO 9001. But how do these standards relate to each other? According to Marco Leeggangers, Operations Director at Sentech, you can use a European football analogy to compare them: "Where ISO 9001 is equivalent to the Premier League, IATF is the Champions League."
Safeguard quality at the highest level
When working with the 9001 standard, companies register precisely how they work. By following processes, the result is fixed and they safeguard quality. But that's not enough for the Automotive industry, where the bar has been set higher. "Significant requirements have been added so that quality can be guaranteed even better. Requirements such as the manner of developing and producing, the work processes, the development of your employees, and continuous improvement," says Leeggangers.
If you want to supply components to the Automotive industry, you must be IATF 16949-certified. For Sentech, its collaboration with DAF was the motivation to obtain just such a certificate. The latest certificate is valid until July 9, 2021. The Operations Director relates how that happened: "It took approximately a year and a half to satisfy IATF's strict standards. Working according to IATF means documenting your development process via Advanced Product Quality Planning (APQP). This is how the standard makes sure that you develop a product and production process by means of a well thought-out, step-by-step plan."
Ultimately, it's all about customer demand. "At the start of a collaboration, you discuss the performance to be delivered, the logistical layout, the guarantee required and the product's life span, among other factors. By following the processes within the strict Automotive norm, we satisfy those customer wishes," says Leeggangers. 
How does IATF 16949 work?
IATF 16949 requires companies to make use of so-called 'core tools'. These are prescribed methods, equipment and documents that you encounter in all the phases of development. Leeggangers explains what such a process looks like: "The first phase of a sensor integration project consists of a feasibility study. Failure Mode and Effects Analysis (FMEA) – where we accurately identify the risks – is a part of this."
The analysis and elimination of risks are also captured in the process. "The process forces you to document how you limit a risk. If a risk is really too great, you research whether the design is even achievable. This allows you to have a clear idea at an early stage of whether the requirements are real within the agreed upon parameters. This way of working also allows you to set up tests at the right moments in your production process," explains the Operations Director.
Documenting for quality guarantee
Continuous monitoring takes center stage in the Automotive standard. Equally important is the monitoring of the expected lifespan. Leeggangers gives an example: "If a sensor solution must operate for one million kilometers, we develop a test setup and process for that. With those tests and checks, we collect important input for the production process."
Documenting according to the conditions set by IATF is also part of the monitoring. Although rules, documents and procedures are not often an Engineer's favorite activities, they are very necessary, says Leeggangers: "Besides devising a technical solution, you must also demonstrate that your idea corresponds with what you have agreed to with the customer. Quality plays an important role here. By checking your own work, you ensure that you ultimately deliver the quality that the customer expects."
Semicon also benefits from IATF
The process of becoming IATF-certified was a considerable investment for Sentech. Certainly if you consider that Sentech only had one Automotive customer – DAF – at that time. "Yet we soon noticed that the quality system also adds value for other industries. Increasingly, customers from other sectors ask about documents and procedures, which are completely ingrained in IATF," explains the Operations Director.
A good example of this cross-sector relevance is the semiconductor industry, where quality and reliability are key. Semicon companies often outsource projects. That's why it's even more important for their partners to demonstrate that they actually do what they promise.
Efficient checks
Many processes in the semiconductor world take place in a vacuum. For example, Johan van den Biggelaar, Senior Project Engineer at Sentech, knows that materials in these applications may not outgas: "We make agreements with the client about how often we share an outgassing report. Sometimes they specify that we must perform a residual gas analysis for each item. Of course, that is possible but that does cause the costs to increase as a result."
Yet a periodic check is sufficient if you assure that the process remains the same. "Our sensor solution is often part of a larger module, which is itself subject to a residual gas analysis. Because our processes are well considered in all details, many of our customers opt for a semi-annual or annual check," relates Van den Biggelaar.
Following work instructions accurately
If something in the process changes, you have to register that. John van Schaik, Production Engineer at Sentech, says that even a detail in components for Grade 2 cleanrooms can have consequences: "An example of this is when you must clean an adhesive surface. If you replace the prescribed alcohol with acetone, that can cause problems later on in the process."
It is incredibly important that production employees accurately follow the work instructions. "And, if they have any doubts, they must always inquire – no matter how unimportant the detail seems to be. In such a situation, we act quickly and consult with the customer if required. This is how we make the right decisions and avoid errors. Certainly in industries such as Automotive and Semicon, this way of working is imperative," says Van Schaik.
You don't just adjust a process. The Production Engineer explains how that goes: "Each adjustment to the process must be checked anew with an FMEA. If new risks arise as a result of the adjustment, we then trace them. Because of IATF's core tools, our entire organization is on the alert."
Adjust quality level to your needs
The exceptionally high standards of IATF are not essential for all projects. For many customers, the guidelines of ISO 9001 are sufficient. Leeggangers admits that he and his colleagues at first found it challenging to make the right consideration here, because: "We want to deliver quality. But if we would follow the enormously extensive IATF procedure with each project, we would not be accessible enough to some customers."
Yet the solution does lie with IATF. "We start each project with the first phase, specifically the feasibility study. At that point, we determine which steps of the process we will and will not perform. This is how we adjust the level of quality to the needs of the customer," says Leeggangers.
Which 5 phases do you go through with a sensor integration project?
Every sensor integration requires a certain level of quality. You document this at the start of a project. Whatever sector you are working in, the adjustable step-by-step plan of IATF 16949 ensures that each sensor integration project has a reliable and sustainable solution.
The well thought-out plan is divided into five phases. In addition to identifying risks, these steps force you to balance quality, costs and lead time. How do you develop a reliable sensor solution that fits seamlessly in your application?
Go through the step-by-step plan of a sensor integration project in five phases.
This article was published in Mechatronica & Machinebouw nr.4 2020 and is written by Alexander Pil
Our expert:

Jeroen de Bruin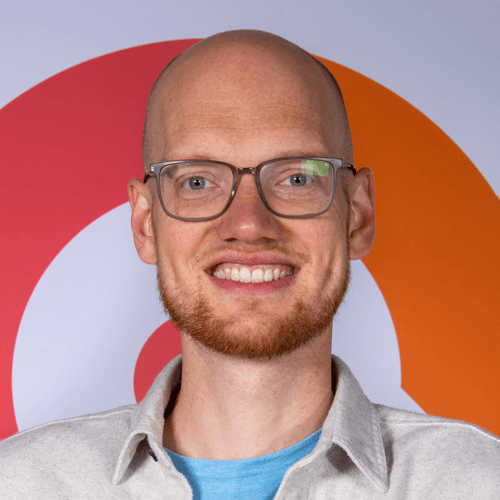 e-mail Jeroen