Working in smart industry companies: what does a job like that look like?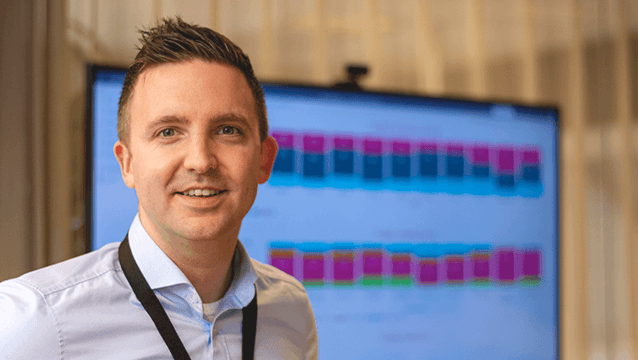 Smart industry creates jobs for the future. But it's all a bit abstract still. What's it like to work for smart industry companies? Smart industry innovations make sensor integration projects more complex. They also require specific knowledge for software implementation. Hermen Kobus is Operations Director at Sentech. These innovations have greatly changed his work. In this article he shares his experiences.
Hermen has been working for Sentech since 2015. A lot has changed in the meantime. Projects used to be much simpler. They often involved independent applications, says Hermen, adding: "Now they encompass the complete integration of sensors in the application, which makes projects more complex. Sensors are becoming increasingly small and subtle. And because of the combination with software, more knowledge is required."
Technological innovations
As a sensor expert at Sentech, you work on a wide range of themes, from the optimal application of sensor functionality to the intelligence required in a system. Another thing we work on is sensor fusion, which combines different types of sensor. The output of sensors is increasingly digital. Where an analog signal used to be the standard, modern graphic interfaces now display a digital output signal.
"We appreciate it if customers involve us in their challenges at an early stage. The earlier we are involved, the better we can help, " says Hermen.
Technologische innovaties
A customer contacts Sentech with a specific problem. Together with the Account Manager, they will look for an optimal and cost-effective solution. Subsequently, the Project Engineers will look at what is technically feasible. And the Production Engineers investigate how they can produce the sensor solution in series. Finally, the Production and Supply Chain process is organized, after which production is started.
Working for smart industry companies has a lot in common with innovation. Hermen, for example, works on technological innovations in response to customer questions: "We are constantly researching new sensor technologies, looking at whether we can apply them in one of our markets."
Smart industry creates jobs for the future. Hermen: "In addition to generating data from machines and sensors, we also generate data from the ERP and marketing system. These data are combined in dashboards and yield important control information."
Simple solution for sustainable use
What does an optimal solution look like? Take a supplier of LED screens, for instance. These are huge screens, like the ones used in the Ziggo Dome and other stadiums. The supplier contacted us because they had a problem with the screens producing too much heat. Hermen explains: "Overheating caused the LEDs to break down. The sensors had not been properly configured for the cooling engines."
"We developed a cabinet to measure the ambient temperature and humidity. These data help regulate the controller that operates the fans. So a relatively simple solution ensures more stable operation and a longer life."
In addition, the customer can now read data remotely, such as how long the engines have been running and whether maintenance is required. This information can be accessed in the cloud. "With LED screens in public spaces, a lot is possible when it comes to measurements. Such as person detection, when the screen only turns on when people walk past. That makes a device much more efficient," says Hermen.
Are companies ready for the smart industry?
Smart industry and sensors go hand in hand. A lot of organizations do not use all the possibilities of sensors in their production processes, Hermen has found: "Everybody's talking about IoT, the Internet of Things. But how many companies really use the intelligence that sensors can provide at cloud level? Such as optimization of processes and more efficient scheduling of maintenance."
B2C versus B2B
IoT applications are developing more quickly in the B2C market. Just think of the coronavirus app and Pokémon GO. The B2B market seems less responsive to IoT.
Hermen previously worked on a project aimed at fitting out mobile toilets with smart sensors. "How full is a toilet? Does it smell? Has the toilet cabin been overturned? All this can be monitored remotely. Mobile toilet rental companies can offer this as a service, enabling them to supply sufficient clean and working toilets. This gives them a different revenue model."
The mobile
IoT toilet
is just one way in which business can experience the opportunities of smart industry. It is an example that strikes a chord with everyone.
Data filtering
While businesses are still wary when it comes to smart industry, the awareness that improvement is built on data is increasing. Hermen: "What can we learn from data? And what conclusions do we, as individuals, miss? You can have a mathematician calculate how many small spheres there are in an aquarium. Or you can have 20,000 people take a guess. And you'll see that the average of those thousands of guesses will be closer to the actual number than the calculation done by the professional."
In other words: we can retrieve a huge amount of data from machines and processes. But ultimately, it's about filtering the right information.
Innovations by sector
The degree of digitization and innovation differs per sector. "Developments in the automotive industry move quite quickly. The sensor technologies used there usually crop up later in other sectors," says Hermen.
"An example is radar technology, which makes the car intervene if the vehicle in front brakes suddenly. Cars have been equipped with this technology for years. We have now integrated radar into spray booms to optimize crop irrigation efficiency. The spray boom manufacturer previously used ultrasonic sensors that work on the basis of sound waves. But sound blows away or is reflected."
Thinking out of the box is the key to smart industry
Smart industry requires a different way of thinking, Hermen believes. You have to look at production processes differently. What benefits does digitization have? And how can you convert that into data?
"At the start of the coronavirus crisis, we used our knowledge of micro-localization to market the SDS (Social Distancing Sensor). This is a gadget that helps people to keep their distance from each other," says Hermen.
"Before the coronavirus outbreak we never even considered such an application. The SDS is intended to keep distance. But what if we could collect all data – if this would be allowed without violating privacy. That could give us new insights into people's behaviour. This way, digitization keeps creating new opportunities."
How do you deal with changes in the workplace?
It just goes to show. Working for smart industry companies has changed considerably over the past few years. It has been a gradual process of applying digitization in a variety of industries. As a result, we can also expect changes in the workplace in the future.
Including changes due to digitization that have an impact on your job. For example, certain tasks will disappear as a result of the introduction of smart systems. At the same time, it also offers new opportunities.
Learn how to deal with changes caused by digitization.

This article appeared in Link Magazine no.6 2020 and was written by Lucy Holl.

Our expert:

Jeroen de Bruin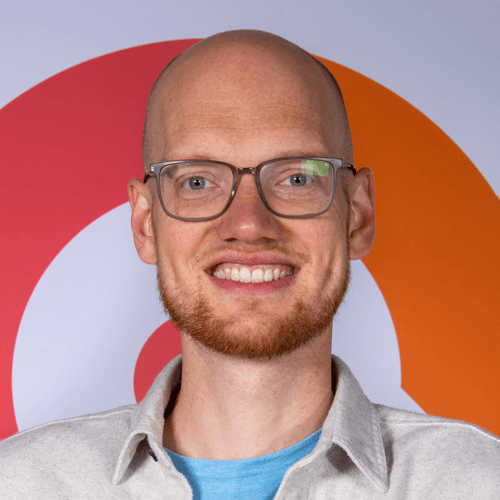 e-mail Jeroen