Your sensor issue resolved with proven project management
Your sensor issue is what we call a challenge. The path to the sensor solution you actually need revolves around three items: cost, quality, and delivery time. These never go hand in hand with each other. How do we work out that compromise with you? We identify and manage risks based on our manner of working, which is derived from the automotive sector. It is how we safeguard the quality of your end product and weigh this against the costs and lead time. A collaboration with you as our customer is indispensable for this!
As an (R&D) Engineer, you often already have a potential solution at hand. But, is it really the absolute most suitable solution for your needs? It is possible that another technology is better for your application and may even cost less.
As a buyer, you also want clarity about the price, delivery time, and quality. Signaling and managing risks is paramount in our manner of working. It is how we safeguard quality and ensure there is a predictable logistics chain.
You will discover the five phases from the challenge to your sensor solution later in this text. You can read the summary in this infographic.
Balancing interests
In addition to finding a balance between cost, quality, and delivery time, it is important to find a balance between the interests of customers, suppliers and Sentech. Hermen Kobus, Sentech Operations Director explains: "If interests lie too far apart, it makes it difficult to align with each other. You look for what you can do to help everyone understand each other. If something is not working out, you need to be honest about it and discontinue the collaboration."
A variety of interests even play a role at the internal level. Kobus continued his narrative: "Engineers always wants to find the best solution because they consider things from the perspective of the technical interest. If something works well, they still say 'We can do better'. After an engineer once again spends a lot more hours developing the product, it may turn out better, but also unnecessarily more expensive."
Automobile manufacturers prefer to work with companies that are IATF 16949 certified. This standard helps draw up work processes that are efficient and effective.
Optimum work processes
We work with you to identify what is really important for you. We do so using our work process that is based on the high-quality standards from IATF 16949 (previously ISO TS 16949). We safeguard these strict standards using the development process know as APQP (Advanced Product Quality Planning).
This model was developed in the automotive sector by Ford, Chrysler, and General Motors in order to develop new products at the agreed time and deliver them at the budgeted costs. We identify and manage risks by following the phases of the APQP.
Documents with understandable language
APQP documents are complicated to work with. Terms are used that are not known to everyone. We simplified this model so that all parties can work with it efficiently. Documents and templates for the processes are written in clear understandable language.
One step at a time, never skip a step
Sometimes it is not efficient to comprehensively follow all of the steps in the APQP. It is possible to adjust certain steps depending on your expectations with respect to quality, time, and price. From the perspective of "adjust, don't skip", we never skip entire steps because we always want to weigh up all of the risks.
"At each process step, we – as a multidisciplinary team – ask ourselves: 'Should we go through this step in its entirety or can we do it in some other quicker manner?' Of course, we are aware there is a certain risk in doing so," said the Operations Directorr. We identify the risks and weigh these up against the quality standards that are important to you.
For example, if the length of a product is important, it is sensible to perform an incoming inspection on measurements. Kobus added: "When I discover that a product is too long or too short, I will not accidentally put extra work into it and send it on to the customer. That costs money. Moreover, hours of work have already been spent. Everything is aimed at quality assurance. You must work together to determine whether the risk is high or not."
"If you know all the risks, you will never be surprised." – Hermen Kobus, Sentech Operations Director
Five phases from challenge to sensor solution
We go through a project in five phases based on the APQP. By following the phases, we identify the risks in a timely manner and make them manageable. This way, you will receive your sensor solution at the agreed quality, price, and lead time.
Phase 0: Identify the problem
As an engineer, you contact us because you need a specific sensor solution. You may already have considered a potential solution. But, can you really be sure it is the best solution for your issue?
By asking critical questions and by continuing to ask questions, our Account Team helps you identify what you really need.
The importance of keeping asking questions
Asking critical questions and continuing to ask questions is important so you can make risks clear. For example, when a customer asks for a watertight sensor. There are various degrees of watertightness: from rainwater proof (IP X3) to resistant to water pressure (IP X8).
By continuing to ask questions in this situation, we will learn what the customer means by "watertight". The choice also influences the price.
Kobus provided an example where the pricing played a large role: "The customer said 'I want a pressure sensor', but it actually turned out that he needed a pressure switch. That may seem like a minor difference. However, there is a big difference when it comes to cost. A sensor can be more expensive than a switch."
When we deliver a product that satisfies all of the specifications, but does not fit your application, we did not do our job properly.
Discussing your challenge
Phase 0 ends with an open-up meeting with the entire project team: Sales, RD&E (Research & Development and Engineering), Supply Chain, Quality, Finance and Production. This is where we pitch the issue and all of the sensor experts together propose a solution. We record this in a Product Initiation Document (PID).
Phase 1: Feasibility and capacity
Sales passes on the responsibility to RD&E. In this phase, our Project and Production Engineers determine the feasibility of and capacity needed for a project.
Capacity
Being able and willing to make the product is key to capacity. The Operations Director provided an example: "Are we going to make 100,000 products with an assembly time of 20 minutes per piece? That affects our capacity. We may need additional staff to do so."
Technical and financial feasibility
We also research the technical feasibility. The customer requires certain specifications. Can we satisfy these? Is that technically feasible? With financial feasibility, our sensor experts together with the account team examine whether we can make the product for the agreed upon price.
Phase 2: Product design and development
Kobus: "After we are granted the assignment, we can elaborate the draft project plan." The practical lead time is determined in this phase: we make it clear when which project results will be delivered, based on your needs. Project results vary from documents, drawing packages, samples, prototypes, etc.
Prototype
We can make a prototype to show you – the (R&D) engineer – a functional working product. The prototype is not yet made using the eventual resources. For example, if the eventual product must be made in an injection mold.
"This is too expensive for a single piece. In this case, we can print the housing using a 3D printer. Of course, the material and the color may deviate. But, in the interim, it does give the customer an impression of the final product. They can make some tests: is this really what I want," said Kobus.
Managing design risks
We capture design risks in a Design Failure Mode Effects Analysis (DFMEA). We prioritize risks based on the Risk Priority Number (RPN). In any event we tackle the highest RPNs to reduce risks.
Kobus outlines an example: "The component is so sensitive to vibrations that we expect it will break when there are vibrations in the machine. If the risk is too high, we must consider an action that will reduce the risk. The description of this is included in the Control Plan."
Critical to quality
This phase deals with the product design. This involves the drawings and software for the product. Separately from the drawings, we also have critical dimensions. "Such as the development of a load pin. The customer uses the pin in a gearbox. Gears pass over the pin, such that the clearance has a specific size tolerance. In addition, the pin must not bend slightly. We describe here the critical dimensions, i.e. what is critical to quality, adds the Operations Director.
Phase 3: Process design and development
We now start drawing up the process for mass production and assembly. We pay attention to safeguard quality as determined in the previous phases. Details that are critical to quality receive additional attention in this process.
Process risk management
All process-related risks are captured in a Process Failure Mode Effects Analysis (PFMEA). For example, what can go wrong when we receive components in accordance with agreements with our suppliers.
Kobus outlines an example: "We have taken on the risk of doing business with a particular supplier whose delivery time is between three and five weeks. But, we must deliver 200 sensor solutions to our end customer every two weeks. In this case, it will be identified in the FMEA Process that we will need that supplier to deliver a large stock of the product. This way, we create a buffer just in case the supplier delivers late."
Measuring system analysis
We use a Measurement System Analysis (MSA) to identify the reliability and reproducibility of our measuring systems. We manage the variation of our measuring systems so that the quality of your end product is the same with each measurement. We also do this when multiple assembly engineers read off data from the same measuring system.
"We make products where it makes a difference at what time of the day we make a measurement. In the morning, it is colder than during the afternoon. So, it is sometimes important that the assembly occurs at a fixed temperature," said Kobus.
Transition to production
To ensure the transition from engineering to production is successful, we draw up work instructions for your sensor solution. In addition, the project engineer teaches the assembly and test engineers how they must assemble and test the product.
Phase 4: Product and process validation
Now that our people are trained, we start the validation phase by producing a small series, for example, 20 pieces. We pay attention to ensuring that your end product satisfies the desired quality requirements. We also test feasibility in order to determine the exact lead time and price.
Feasibility in time
If we must make 100 sensor solutions per week, we want to know whether that time is technically feasible. The Operations Director explains: "We time exactly how long we take to make it. We will then know how many pieces we can make per week and whether the costs from the previous calculation have been covered."
Monitor quality
We use the Statistical Process Control (SPC) to determine the limits to quality: by how much can the quality deviate? We use a control chart to check the quality requirements that are important for your product.
Kobus adds: "For example, if the length of the product is important, we determine how much this length may deviate. We check this using a control chart and test tool. Any item that is outside the standard is discarded."
Lessons learned meeting
We finish off in phase 4 with a lessons-learned meeting. All involved team members gather together. You, as an (R&D) engineer, also join us. We discuss what went well, what did not go so well, and what we need to do differently next time.
"It might turn out that we carried out a vibration test in phase 4, but looking back it would have been better for us to have carried it out in phase 2," Kobus gave as an example. "This is how we continuously improve our work processes."
Starting mass production
We now know in detail how your sensor solution must be made and what we should take into account. We now also have certainty about the lead time and price. We draw up our quotation for mass production based on this data.
Once we have received your order, the production department commences with the mass assembly of your sensor solution.
Supply chain management
Quality and selecting the right supplier go hand and hand with each other. Kobus added: "A supplier delivers quality products to me with an agreed upon ppm level of 6,000. This means that 6,000 parts per million may be faulty. Our customer requests 30 ppm for their end product. In this case, I'd better do business with a supplier that can deliver at 30 ppm, even if the supplier is more expensive."
The tension between sales and engineering
The interests of sales and engineering can sometimes be far apart in a project. Sales wants to offer the customer flexibility while engineering sticks to its guns regarding processes to safeguard quality.
If a customer requests that a product be delivered more quickly, sales will apply pressure on engineering to make this happen. The quality manager is in engineering, so they strictly follow the process. The process steps cost time and that sometimes cuts into the interests of the sales department.
The teams have to find a middle ground in this tension between flexibility and lead time. This leads them to develop sensor assemblies efficiently and with attention to quality and costs.
Integrate your sensor solution with success!
During a sensor integration project, you always weigh up three factors: cost, quality, and delivery time. It can be a challenge making the right choices. What are the risks and consequences of my choice? Is the technology I've considered actually the right solution for my application?
Browse through our free e-book for the answer to this question. You can also read practical examples of very common sensor issues and solutions.
Immerse yourself in the world of sensor integration and download our free e-book right now.
Our expert:

Jeroen de Bruin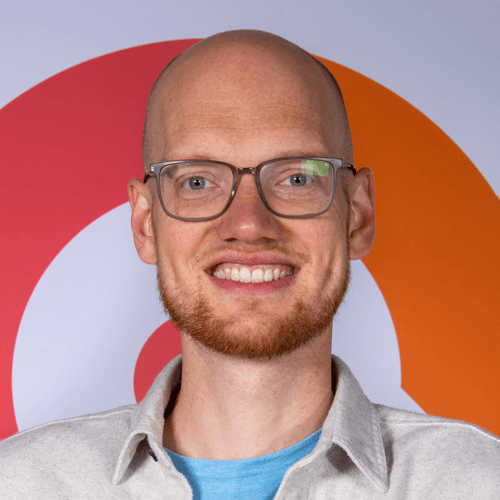 e-mail Jeroen