Rising purchasing costs and longer delivery times: how do you approach this in your purchasing strategy?
Every buyer is familiar with the issues of rising purchasing costs and constant increases in delivery times. These are formidable challenges, especially in the area of sensor technology where many parts have to be custom made. How do you strike a balance between rapid delivery, low prices and acceptable order volumes? And how do you prevent your finished product from becoming more expensive? Find out in this blog.
As a buyer, it can be challenging to reconcile the demands of customers with the limitations on the supply side. However, by adopting the right purchasing strategy, you can make a difference.
To keep your supply chain manageable, we'd like to share some smart tricks from our purchaser that can help you make informed decisions.
Reasons why purchasing costs increase
Various factors underly the rises in the costs of components. Ingrid Buskens, Purchaser at Sentech, is a specialist in this area: "The prices of components are being impacted by issues with the availability of goods as well as increasingly expensive raw materials. For example, the prices of components that contain a lot of steel tend to rise when steel prices go up."
Sensor solutions often consist of components that require an intensive amount of labor, such as semi-finished products made to customer specifications. If wages rise, so will the price of these products.
Ingrid mentions some thorny current issues: "We're increasingly confronted with the impact of customs duties and import costs on the prices of products. This is partly due to geopolitical developments."
How do you prevent your finished product from becoming more expensive?
Even if component prices rise, you want to prevent your finished product from becoming more expensive. It's worth taking a closer look at your price agreements with your suppliers.
Buskens explains her approach: "Sometimes, passing on part of the price increase is a realistic solution. We also look at the volumes we purchase: Is buying in larger quantities feasible? This works for us for components which we use in large quantities to make semi-finished products. Buying a larger volume limits the risk, and we're assured of favorable prices and availability."
Get involved at the right time
Prototypes are made in the R&D stage of a project. Since only low numbers are produced, prices are higher at this stage. In Ingrid's experience, it usually takes two to three years before significant volume increases are felt in high-tech projects: "From that moment on, you have more clout in your supply chain as you move from a limited number of items to mass production." Nevertheless, it's important that the purchasing department is involved in such a project at an early stage: "By getting involved in a project earlier, we prevent over-engineering from driving up the price when specifying components."
The evolution of the price parallels the maturity of the product. "With higher volumes, buyers can take advantage of efficiency gains. Production tools are geared to the increased output, and process steps are optimized. This enables manufacturers to produce your product faster and cheaper. That's the right time to renegotiate the price with the supplier", explains Buskens.
Insight into R&D costs
R&D costs also influence the price. Ingrid explains what to look out for: "Development costs are either paid in one go, or offset against the total number of products to be produced. The latter option is often preferred in practice. To gain insight into the price of a product, it's useful to know what agreements have been made about this."
Formulate the cause
In some situations, you can't prevent prices from going up. It helps to draw up clear contractual provisions about price changes. "These could cover raw material price rises, for example. If you use components that contain a lot of steel, you can link product prices to the steel prices. Then you know where you stand", explains Buskens.
Long-term agreements
Negotiating prices can be a long, drawn-out process. Buskens thinks that it's best to make agreements for a term of several years: "That avoids the need to sit down at the negotiating table every year. To protect the interests of all involved, you can think about linking prices to steel prices, wages, and volumes. This stimulates long-term collaboration."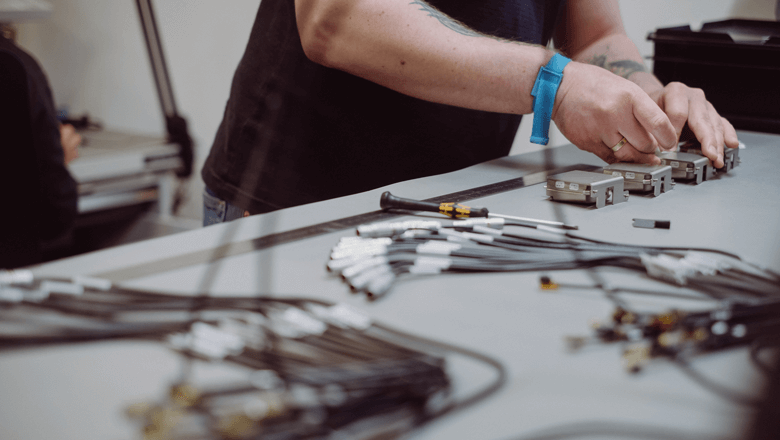 How to respond to long delivery times in the supply chain
Extended delivery times are bad news for your logistics chain, especially in the case of custom parts. How do you deal with long delivery times in the supply chain? Read on to find out how you can save time at each stage in the process.
Flexible forecasting
Predict what and how much you will purchase in a certain period. Ingrid: "We share our forecasts for the year ahead with our suppliers, which enables them to streamline their production planning. In the current market, a non-binding forecast isn't always enough, so we also place concrete orders. It's essential that the delivery dates of these orders can be shifted and we have certainty that purchased components will be delivered, so that we're not left sitting on huge stocks."
Receive partial deliveries
Don't let the long delivery times stop you from buying products in larger numbers. "A supplier can often arrange partial deliveries, so you receive the first batch a little earlier. At the same time, you also benefit from lower prices. This is one solution if your customer needs faster delivery", says Buskens.
Reduce production time
Can you prioritize the product in production planning? "What are the possibilities in the production facility? Planning ahead may have an impact on other projects. You have to decide what's best in consultation with sales", says Ingrid.
Priority transport
The last step in the process is the delivery of the product. If the delivery time is critical, study the possibilities for saving time in transport. Ingrid explains the best approach: "Depending on the destination, it's not difficult to save three days by using priority transport. This option is more expensive, so you have to look at whether the time savings justify the extra outlay. Nevertheless, if your customer really needs your product quickly, priority transport is often an excellent option".
Collaboration with others in the chain
Sometimes, you have to involve more players in the chain. For example, there could be a problem with a supplier that has knock-on effects on your production. "At such a moment, you involve several parties in the chain in agreements to reduce delivery times. All parties involved take the need for rapid delivery into account in their production planning. Otherwise, all margins are eaten up by the longer lead time. This often escalates to management level, because costs increase when machines are idle", says Buskens.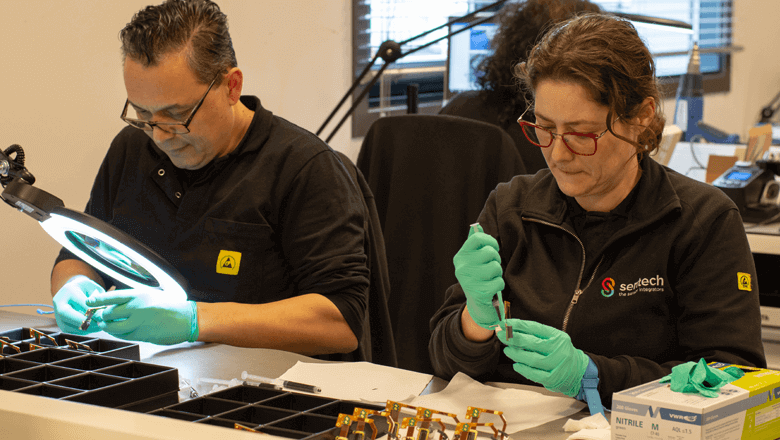 In the production department, assembly engineers process multiple components when building a sensor solution.
Three tips for a predictable logistics chain
The delivery time of a sensor solution is the sum of the delivery time of the components, the production time, and the transporttime. Delivery times of standard components vary enormously. Sourcing globally can help. Custom products also frequently suffer long delivery times. In both cases, a good inventory strategy is extremely important, as is frequent coordination of expectations and delivery times with your suppliers.
"Our sensor solutions are composed of several components. Custom solutions are often required for one or more components. The delivery times of these products is often longer, and this determines the lead time of a sensor solution", says Ingrid.
1. Assessing delivery reliability
Buskens explains that Sentech assesses the delivery reliability of its suppliers: "Our objective is a delivery reliability of at least 98%. We pay extra attention to delivery times that are at risk. We make sure that all orders are confirmed, and contact suppliers about delivery times a week before the planned delivery. We ask them directly if the deliveries will take place on the agreed dates. A proactive approach keeps your suppliers on their toes. It gives that little bit of room to find an alternative."
2. Guarantee delivery time with dates
"Our ERP system contains up-to-date data about our suppliers' delivery times. These delivery times are based on the scenario that neither we nor our suppliers have the item in stock. It enables us to guarantee the delivery times of our sensor solutions. We periodically request our suppliers if there are any changes, to keep the data in our system up to date", explains Ingrid.
3. Predict future market demands
You can look at fixed purchase patterns to estimate when and how much your customers will purchase in the future. "Forecasting is based on two elements: the purchase pattern over the last few months, and the forecast provided by the customer."
A forecast is only a forecast, as the demand for a finished product can change for various reasons. If the demand for a finished product rises sharply, it can put the delivery time at risk. The problem isn't limited to whether suppliers can supply a larger quantity, the internal organization also has to be set up to cope with this situation.
Buskens has experience with this: "When production schedules are full, it's difficult to plan additional orders. It's hard to plan anything in between. At peak times, we can also deploy flexible assembly engineers alongside our internal production staff."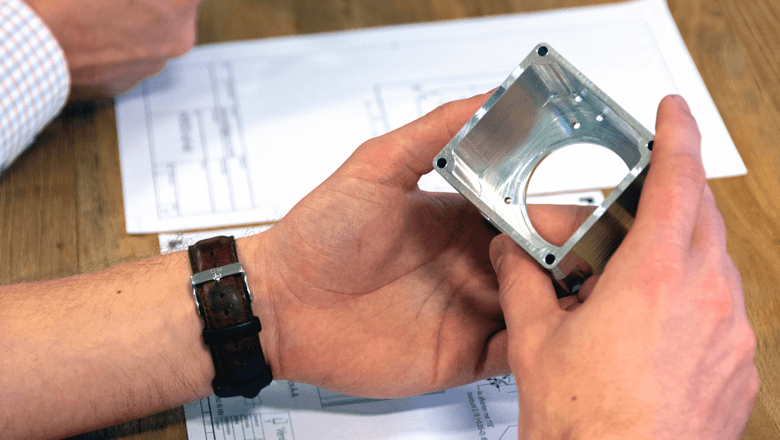 Engineers look at the possibility of fitting the alternative solution into the customer's machine.
How to deal with components nearing the end of their lifecycle
If an item is no longer available, this may well affect the price and delivery time of the sensor solution. An alternative item may not be as good a fit in the customer's machine. How do you resolve this?
"We've made agreements with our strategic suppliers that they will let us know two years in advance if a component is to be phased out. We set up an 'end-of-life' project for components nearing the end of their lifecycle. A multidisciplinary team then assesses the feasibility of the proposed alternative. We also discuss with our customer how many sensor solutions they intend to purchase in the coming period", says Ingrid.
Last time buy
Our purchaser knows that if an item is to be discontinued, the supplier will let her know in good time when the last order is possible: "We can buy more stock via a 'last time buy'. This allows us to continue to deliver the sensor solutions which use these items for an additional period of time, and gives us time to develop the new product. In the meantime, we adjust the design of the sensor solution so that the alternative component can be integrated within it."
How do you get better control on your supply chain?
Keeping purchasing costs and delivery times under control are only part of your purchasing strategy. As a buyer, you have much more influence on your supply chain.
Our free e-book explains lots of other methods to keep your supply chain running predictably. These are based on practical examples.
Download the e-book right away and get some inspiration.
Our expert:

Ingrid Buskens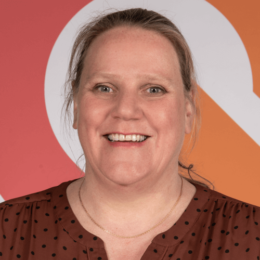 e-mail Ingrid