Sensor technology improves yields in the agricultural sector
A survey carried out by Rabobank Australia revealed that three quarters of Australian farmers are sceptical about using sensor technology. In fact, Rabobank actually speaks of "barriers preventing Australia's agricultural sector from investing." This is in stark contrast to their Dutch counterparts.
Sentech is an independent sensor supplier, which contributes to the progress of precision farming and stockbreeding by providing cost-effective sensor solutions.
Australia: costs and benefits of sensors unclear
The findings of the Rabobank survey show that 23% of Australian farmers utilise sensor technology. Rabobank analyst Wesley Lefroy even goes so far as to say: "Fewer than 40% of these have achieved increased profits since adopting the sensors. To many non-users, the viability of such an investment is simply not clear."
According to Rob Pieters, Account Manager Agricultural Technology at Sentech, Australian farmers underestimate the possibilities that sensor technology offers. "This is quite understandable. After all, as is the case for any technology: if it is not properly applied, it will invariably fail to live up to expectations. And I think that this is exactly what has happened in Australia," Mr Pieters explains.
Sensor integration in agricultural technology makes precision farming possible
In the Netherlands, precision farming is already widely applied, and continues to expand. Furthermore, a public-private research programme known as 'Towards Precision Agriculture 2.0' was launched in 2015.
The programme's goal is defined as follows: "To jointly perform relevant precision agriculture research with a group of over 20 partners during the next four years, with a view to both accelerating sensor implementation and boosting the benefits to farmers, chain parties and society in general. The research programme's partners include end users, commercial suppliers, chain parties and knowledge institutes."
Dutch farmers cannot do without sensors
Mr Pieters is firmly in favour of this development, as he explains: "Dutch farmers still turned their noses up at the thought of agricultural technology just thirty years ago. Nowadays, almost everything here is automated or controlled, from milking and feeding cattle to fertilising and harvesting crops. However, this can only be achieved by applying the appropriate sensor for a particular purpose. Actually, Dutch farmers can no longer do without. In fact, sensors have helped improve performance to such an extent that they are now highly competitive both in terms of quality and yield."
What are the benefits of sensor use in the agricultural sector?
Dutch farmers use sensors in agricultural technology for both analysis and production purposes. The Precision Agriculture Programme 2.0 provides examples of the application of sensors to study soil, climatic conditions, crops, disease, infestation and weeds. Farmers then use the data gleaned as the basis for cultivation planning, soil improvement, fertilisation and weed control.
Technical sensor specifications translate into consumer benefits
The greatest benefit of precision farming using smart sensors is that it enables farmers to both increase land yield and improve the quality of their produce.
Mr Pieters: "One has to focus on the particular crop and the techniques which boost the yield of such produce. What's more, it is essential to interpret the technical specifications in terms of the benefits to the farmer. And perhaps manufacturers should also consider providing calculation tools, which would enable farmers to work out whether sensor technology is a viable option for them."

The stockbreeding sector also benefits from sensor technology
In a separate Rabobank publication, the bank describes the benefits of sensor use in the livestock sector. According to the authors, sensor integration can contribute significantly to farms' productivity, reduced costs and the improvement of working conditions. Precision farming not only leads to improved performance, it also makes for healthier livestock, more sustainable farming operations and more efficient production.
Independent sensor supplier
Sentech contributes to the success of precision farming and stockbreeding by supplying customised sensor solutions. The sensor supplier operates entirely independently of manufacturers. Mr Pieters nevertheless admits that Sentech certainly cooperates with sensor manufacturers in making innovations which benefit equipment manufacturers and farmers alike.
Mr Pieters: "It is up to developers, such as Sentech, to apply their knowledge of sensors in enabling the manufacturers of agricultural technology products to select the appropriate sensors. We also draw up a business case for every single sensor development project. We therefore also assist manufacturers in more clearly informing farmers with regard to the costs and benefits of sensor technology."

Convinced of return on investment
Rob Pieters is convinced that Australian farmers will also increasingly embrace sensor technology. After all, it has been proven to considerably aid farmers in the pursuit of agricultural technology and can most certainly provide financial benefits.
The incorporation of Hall sensors in the Agrifac field sprayers has enabled famers to increase the yield of arable land.
Our expert:

Jeroen de Bruin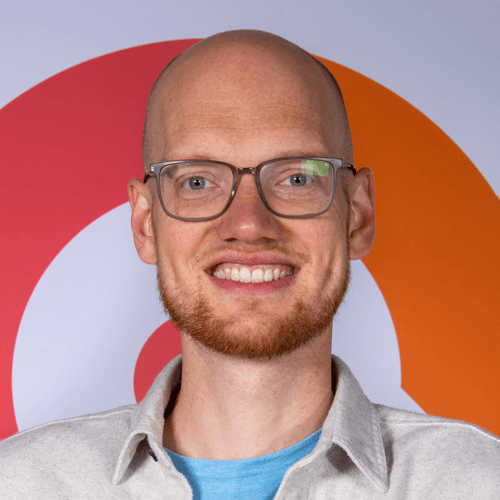 e-mail Jeroen