Sustainability: benefits for environment and customers
Sustainability at Sentech is reflected in motivated professionals and genuine customer engagement. But it's also reflected in energy neutral premises and contributing meaningfully towards CSR. According to founder and chief executive Marcel Figge, sustainability – in all its facets – is an essential prerequisite for excellent sensor products. This is one of the benefits of sustainable business, over and above reducing environmental impact and CO2 emissions.
"Sentech focuses on engagement and customer involvementent," says the animated executive, adding: "We aim to produce perfect sensors to enhance our customers' machines. I believe that you can only achieve this if you are genuinely interested in customers, as well as in the workforce."
Genuine involvement
Figge sees CSR as an umbrella concept. A fashionable word he believes companies use as a goal too often. "We don't use that word. Our customers need to 'feel' sustainable, however you choose to name it. It has become second nature at Sentech."
Figge explains that Sentech's spirit manifests in its genuine involvement with customers, employees and the village community of Nieuwkuijk. "For example, age is not a consideration when taking on new staff. At the nearby swimming pool, I ran into a 59-year-old lifeguard looking for a new challenge. He's now employed at our warehouse, bringing balance to the team."
The sensor company keeps step with the trend requiring people to continue working for longer. According to Figge, employers bear a significant responsibility in this respect.
But the founding father continues: "We don't assess candidates from an accounting perspective. We look for people who enhance the team, who have Sentech DNA. We invest heavily in the well-being and job satisfaction of our people. This generates returns: loyal and motivated employees who are committed to the core."
Lean and green employer
Involvement here is directed at ensuring sustainable employability. Sentech specifically profiles itself as a lean and green employer.
"We take good care of our human capital. On an annual basis, our employees undergo preventative medical examinations. And their partners are involved as well. We care about their well-being. A healthy partner contributes towards this," asserts Figge.
After such examinations, employees and their partners are given insight, recommendations and tips, and the MT gains an anonymised picture of the health and satisfaction level of the team. "We respond proactively to the results where necessary," the owner continues.
He focuses on more than just his own employees. A Sentech team contributes towards combating cancer by participating annually in the Swim to Fight Cancer.
Office sustainability
Lean and green is also reflected in business operations and office sustainability. "Our daily energy requirements of 90 kilowatts are completely satisfied by solar panels on the roof," says Figge.
Sustainable working methods and sustainable sensor solutions play an equally important role according to the chief executive. "Our customers want sustainable machines and vehicles. Smart, reliable, low-maintenance sensors contribute towards the sustainability of companies and machines."
The company provides ergonomic office workstations in an open and friendly atmosphere. A clean room is housed within the optimally fitted production area, where sensor products can be packed and tested.
What do customers notice?
The sensor integrator delivers unique sensor knowledge and expertise. Figge firmly believes that "You get the best sensor solutions from genuinely involved, customer and solution-oriented professionals."
According to the chief executive, the company is driven by delivering added value. "We work from the perspective of the application and the needs of our customer. Our customers experience the involvement and total commitment of our people. Our work makes their machines perform better."
He adds, "And satisfied customers make our work worthwhile. But don't overlook the motivating impact of contributing towards technological innovation and sustainability."
Customers also see sustainable DNA in the energy neutral office premises in Nieuwkuijk (Brabant). Figge: "Our premises are spic and span. Customers should feel welcome, and our people need a pleasant working environment."
A passion for sustainable sensor integration
According to Figge, Sentech matches best with successful companies that are just as passionate about their applications and customers. He names ASML as an example: "The chip machine manufacturer unifies committed development partners who enhance its machines through innovation."
For this reason, the sensor company works with solid sensor specifications based on realistic operational conditions. The sensor integrator travels the world for its sensor solutions. "For example, we went to a sensor manufacturer in China to find a suitable pressure sensor."
Sustainable business operations and personnel policy are key to Sentech's success, enabling it to reduce its carbon footprint.
This is also reflected in 100% delivery reliability, quality certification and expanding operations. "I'm the happy owner of a fantastic company, with excellent customers and fantastic people," says Figge proudly in closing.
Technology inspires
Customer cases occupy a prominent position on our website, and there's good reason for this! See for yourself how our vision of sustainability produces superior sensor solutions.
Take a peek behind the scenes.
Our expert:

Jeroen de Bruin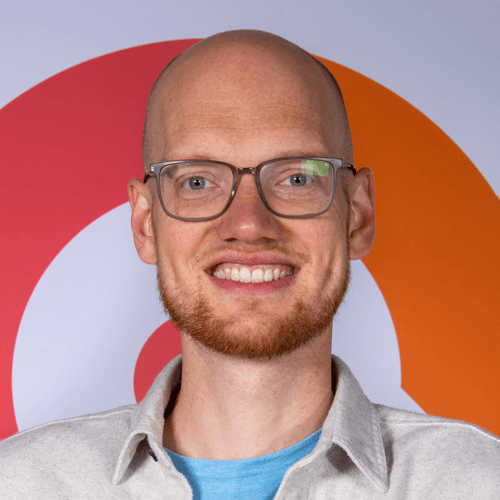 e-mail Jeroen