7 benefits from working with Sentech as your sensor specialist
A reliable, thrifty, safe, and/or economical machine can be developed and assembled without technical defects. The choice between a standard sensor solution and a focused integrated solution will strongly influence the outcome. You engage a sensor expert who helps you discover your final objective, challenges you, shares their vision and knowledge, really helps you, and does not immediately focus on sales. This is the only way that your assembled product will be rapidly a success for your end customer.
One of the advantages of working with Sentech is that we all work together to determine the very best and most suitable sensor technology. And, we do so with short management lines and a high degree of engagement. In this article, we share seven reasons why companies decide to collaborate with Sentech. And, naturally, we'll give practical examples!
1. How do you find the appropriate sensor technology? With challenges!
"If we begin discussions with you, we first listen objectively to your needs and do not consider which product you think you might need. What exactly do you want to build? What signal do you need? What is the final objective of your measurement or application?" said Marco Leeggangers, Sentech Director of Operations.
These questions will bring exactly what you need to the fore. It might be an existing sensor technology, a combination of multiple technologies, and that will be used in specific environmental conditions. Leeggangers: "We consider solutions independently of products and challenge you to critically look at your initial issue."
Simply put, he said: in a solution-oriented collaboration, we determine what the very best and appropriate sensor technology is for you.
Why choose a sensor specialist? Research and Development takes you further
It is impossible to have 100% expertise in all sensor technologies because there are so many of them. To be able to help you, Sentech drills down into its knowledge of technologies to find those that are suitable for you as a customer. To this end, Sentech tests technologies against the market.
"This is why we have an R&D department, why we innovate, and why we continuously research new options. We use these in Product Market Combinations (PMCs) and share these with you. If we did not do so, it would be impossible to determine what the very best and appropriate sensor solution was for you," explained Leeggangers.
2. Work (cost) efficiently with an expert
With sensor development, you always have to consider project costs. However, this is not of the same importance for every customer. One customer makes decisions based on cost controls, while another decides based on the right quality or safety. If it is the latter, it will directly influence the magnitude of the costs.
So, how efficient you can work will depend on your customer's needs. Leeggangers: "We always work together to determine this and then present multiple creative scenarios. As a sensor expert, we also work on a project basis and as efficiently as possible using qualitative and quantitative processes. The eventual outcome is a high-quality product that is delivered on time for assembly in your machine."
3. Speed
Sentech added speed as a factor in a project for a large customer because they were very specific about the approach and multiple processes ran synchronously. Both parties were well organized. Companies that are not as large are organized differently than Sentech and may be used to switching gears extremely quickly. Sentech synchronizes itself with your processes and does not cause delays.
"We work at the same pace as small companies because we expand their capacity. We obviate certain tasks for them by sharing our knowledge and people. This ensures that the integration products to be delivered will be of a high quality and very stable," explained the Operations Director.
A sensor project is always focused on the correct relationship between quality, delivering the end product at the right time and place, and the agreed-upon specifications.
4. Flexibility selects the sensor specialist
Leeggangers is clear about Sentech's capacity to adjust. "We're growing fast as a sensor supplier, yet our current (large) customers continue to experience Sentech as a small and flexible company. This is demonstrated in how quickly we can switch gear, think along with you, and synchronize with you as a customer."
In particular, sharing knowledge directs the flexibility of the collaboration, especially with smaller organizations. They often have less engineering capacity with a limited range of competencies. Introducing knowledge makes such companies more flexible. This is one of the factors that you can pay attention to when selecting a sensor specialist.
Sentech works with flexible processes focused on automotive quality. Rules and processes are drawn up and the customer need is worked on using five steps per project. Each phase is modular and we look for the very best manner of achieving the solution for each project.
Quality management system
Obviously, you expect that a reliable expert always has their systems and processes in order. Sentech optimally manages all of its established processes, selects suitable suppliers, safeguards quality, and takes responsibility.
"This does not immediately distinguish us from other companies, but it does show that we are serious about how we deal with your needs to achieve the very best solution for you," said Leeggangers.
5. Two decades of passion for sensor technology accrues sensor and market experience
"We have worked in the sensor technology market for a long time and have accumulated a lot of knowledge, which is safeguarded in our organization. We are directly supported by our suppliers and manufacturers who think along with us at the engineering level and during development. They now come to us on their own," said the Director of Operations enthusiastically.
"Our knowledge makes us the technological intermediary between you as a customer and the manufacturer who developed the technology. Our role is to help guide you integrate the developed sensor assembly in your machine." Without Sentech, it is extremely difficult for the manufacturer to bring their technology to the market.
Large corporations acquire the original smaller technology manufacturers after they have proven themselves with their own technology that they developed themselves. Sentech has worked with these manufacturers for a long time because our company is able to spot (new) technologies more quickly and to find you the right contacts. Sentech knows the market and has a relationship with all of its players.
"I truly believe that we can improve your machine. Engineers at our customers have a general acquaintance with sensors, motion, and mechatronics. In general, their knowledge is not very specific. Our expert knowledge allows us to present technologies both new or generally known. This allows us to add value to your machine," said Leeggangers.
6. Always helping
Sentech always helps whatever the background of your (original) need. "If we do not have an answer immediately at hand, we are committed to looking for options outside the standard process. For example, if we do not have sufficient production capacity in-house, we take direct action to acquire sufficient capacity. This might be hiring someone, introducing overtime, or subcontracting out to a partner," explained Leeggangers.
7. Committed (customer) contact
Other organizations regularly indicate that Sentech is a very committed sensor expert that maintains direct and personal contact. The sales director of a large automotive manufacturer said exactly this during an escalation. He confirmed that Sentech does everything it can to find a good solution for their challenge.
"He called me in person to ask that we collaborate on the next improvement phase. Customers that do business with us see how we are fully committed in all disciplines. For example, account management, logistics, and quality. We also see a real commitment to the company's core values like working in a reliable and solution-oriented manner."
We go beyond just knowing our colleagues well. Sentech also knows its customers. "It's excellent that everyone helps each other. That ensures there is an informal work atmosphere with an advantageous open system," explained Leeggangers in closing.
What occurs in a successful sensor implementation?
It can be a real challenge to successfully implement new sensor technologies. You want to improve your machines. How do you use data to improve efficiency? As an engineer, what sensor trends will you encounter in the future?
You can read the answers in our free e-book that also has practical examples of sensor issues and solutions.
Challenge yourself and download it right now.
Our expert:

Jeroen de Bruin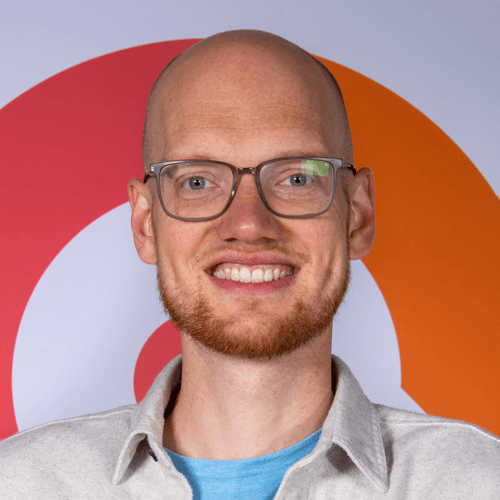 e-mail Jeroen