How a sensor partner can help you streamline your supply chain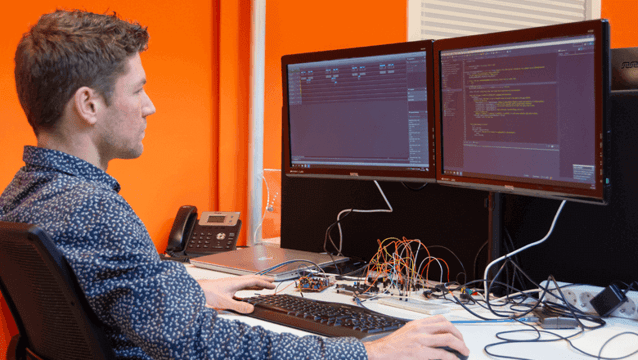 The type of sensor partner you choose affects the efficiency of your supply chain. There are also plenty of opportunities to be gained in the sensor integration process, whether you use custom or standard sensors. This article looks at what you need to know to do this; what you already have in-house, and what external expertise you need to call in. This will help you make the right decision.
The sensor partner or sensor specialist you select affects both the sensor solution and your logistics chain. How does such a partner help you optimize your processes?
Types of sensor partners
Several types of specialists operate in the field of sensor technology. The best type of specialist for you depends entirely on what your situation requires. First, list the specifications of your sensor solution. Think about the type of sensor, its shape, and the power supply needed. The volume of units also plays a major role.
Sensor supplier for standard solutions
Buying close to the source can help optimize your supply chain. Buying directly from the supplier can be an attractive option if you need a sensor for a simple application. In such case, you often have to purchase a minimum volume. You also need to be well-versed in the details at component level.
Marco Leeggangers, Chief Business Development Officer at Sentech: "Understanding the MTBF of a product is crucial, for example, as it indicates the average duration that the product will perform without failure. If you're not familiar with such concepts, an intermediary can help. This may well be the supplier, depending on their distribution model."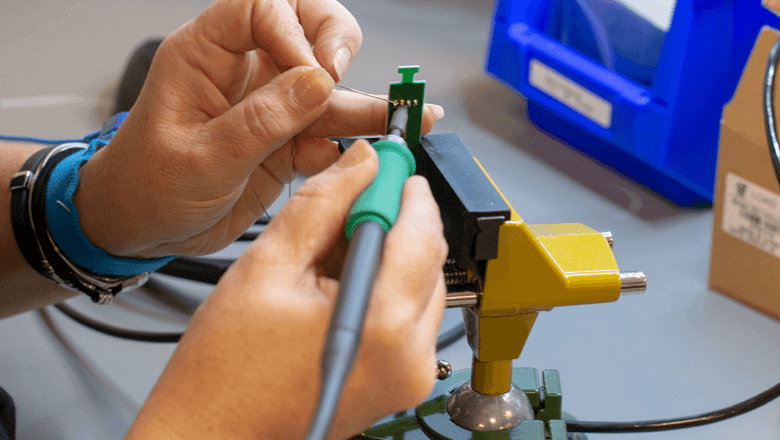 If you opt for a contract manufacturer, make sure you're well prepared. Marco: "A contract manufacturer makes what you ask. So you need to know the exact specifications you need."
Sensor suppliers supply standard sensors that are produced in large volumes. Leeggangers advises: "It's useful to know exactly what you need. What technology or type of sensor is suitable for the application? Which type of cable do you need? What are the waterproofing and dustproofing requirements the sensor has to meet?"
If your specifications are not unusual, you can expect to find plenty of standard products offering a solution. "That means you have a wide choice of suppliers, and complete freedom to choose a standard sensor," says Leeggangers.
It's important that the sensor specifications match your customer's needs. "For example, over-dimensioning runs up unnecessary costs, while under-dimensioning increases the risk of problems with the selected component," emphasizes Marco.
Contract manufacturer for custom sensors
In principle, you can also contact a sensor supplier for custom sensors. You then buy semi-finished products that either you or a contract manufacturer adapts to create an integrable sensor solution.
Whether you can adapt a sensor solution yourself depends on your manufacturing capabilities. Investigate how your organization is set up to do this. Marco: "Do you have the right tools, people and specialisms? What about your capacity and the associated costs? A cleanroom and the personnel in it are very expensive."
Keep in mind that choosing a contract manufacturer affects your supply chain. Leeggangers explains: "While a contract manufacturer is processing your products, your semi-finished products are part of your stock. In addition, you often have to arrange transport. Once the sensor solution has been assembled, someone in your organization must also check the finished product. Random checks are used to examine aspects such as whether the cable length is within tolerance and whether the connector is attached according to specifications."
Marco emphasizes that you have to be well prepared if you decide to engage a contract manufacturer. "A contract manufacturer makes what you ask, so you need to know the exact specifications you need."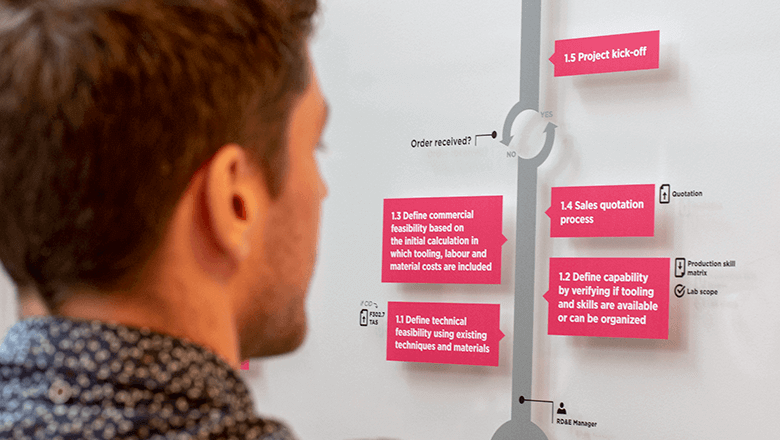 What do you need to know?
As explained above, sensor integration requires knowledge in various areas. Do you have all these disciplines in-house? This overview will prepare you.

Know your technology
Before you know which technology is best for the application, you first need to be aware of what sensor technologies are available on the market. What measuring principles meet the specifications, and function perfectly in the solutions' intended environment?


Insight into the risks posed by environmental factors
Once you know which sensor you need, you have to select the right housing. How long should it be? What should it be made of? It's important that environmental factors such as moisture, dirt and high temperatures are taken into account.



Will it be easy to replace a sensor?
Do you want a sensor with a connector that is easy to replace in the event of a defect? Or would you prefer a sensor with molded cable in a single unit? Both options have their pros and cons.

You have to consider a wide range of factors. "The question is, how much do you know about all the products available? In this respect, you can't know what you don't know," says Leeggangers.
5 Benefits of a full-service sensor partner
Since so many different areas of expertise are required, consider engaging an external specialist. If you engage a full-service sensor partner to integrate your solution, you can focus on your core tasks. This is especially beneficial for buyers, who can then concentrate on optimizing the supply chain.
How does your organization benefit from using external specialists?
1. Engineers as external colleagues
A full-service sensor partner employs engineers who can share their thoughts about an appropriate sensor solution. They ask questions and clarify what you really need. They also make your objective with the application clear, and look at the potential costs of machine downtime. They select the quality accordingly, so that your machine achieves the specified up-time.
2. Most suitable technology
Together with you, the engineers select the best technology. They're not dependent on any one brand.
3. Cut out the middleman
A full-service partner purchases close to the source, so you avoid unnecessary expenditure on your sensor solution.
4. Tailored to your needs
These sensor experts provide tailored services in the broadest sense of the word. In addition to selecting a customer-specific sensor solution, they make sure everything is perfectly suited to your processes. The packaging and contents are adapted to your needs. If you only have enough space to finish five machines at a time, for example, they can deliver batches of five sensor solutions.
Are structural improvements important to you? A full-service sensor partner can also help you track products through the chain, then use data analysis to implement structural improvements.
5. Help with your supply chain
Full-service sensor specialists shoulder the burden when it comes to supply chain management. These procurement experts select suppliers based on defective percentages and tolerances. They ensure a certain amount of overproduction to produce a buffer for defective items, since quality requirements are of paramount importance. They are also responsible for the inspections of incoming goods.
Streamline your supply chain
Sensor integration involves a wide range of disciplines and experts. Supervising and maintaining these contacts absorbs a lot of a buyer's time. If you want to use your time efficiently, then it's best to engage a full-service partner. Marco: "Such a partner has an efficient supply chain and reliable forecasting system, and they arrange audits to safeguard quality, All in addition to their engineering specialisms."
If you opt for full-service, you don't have to carry out any random checks yourself, and everyone in your organization can focus on their core tasks.
Where does your predictable logistics chain start?
Working with a full-service sensor partner can make your logistics chain more predictable. A relationship of this type is intensive and long-lasting, as it takes time to coordinate processes.
In the meantime, a buyer can influence the supply chain in other ways, such as dealing smartly with rising prices and delayed deliveries. Read more about this in our free e-book, which contains practical examples from the world of sensor technology.
Download the e-book, and improve your know-how.
Our expert:

Ingrid Buskens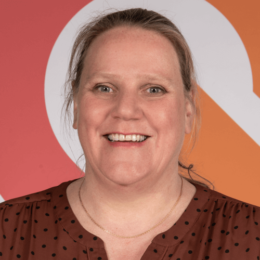 e-mail Ingrid